Welders, Cable and Accessories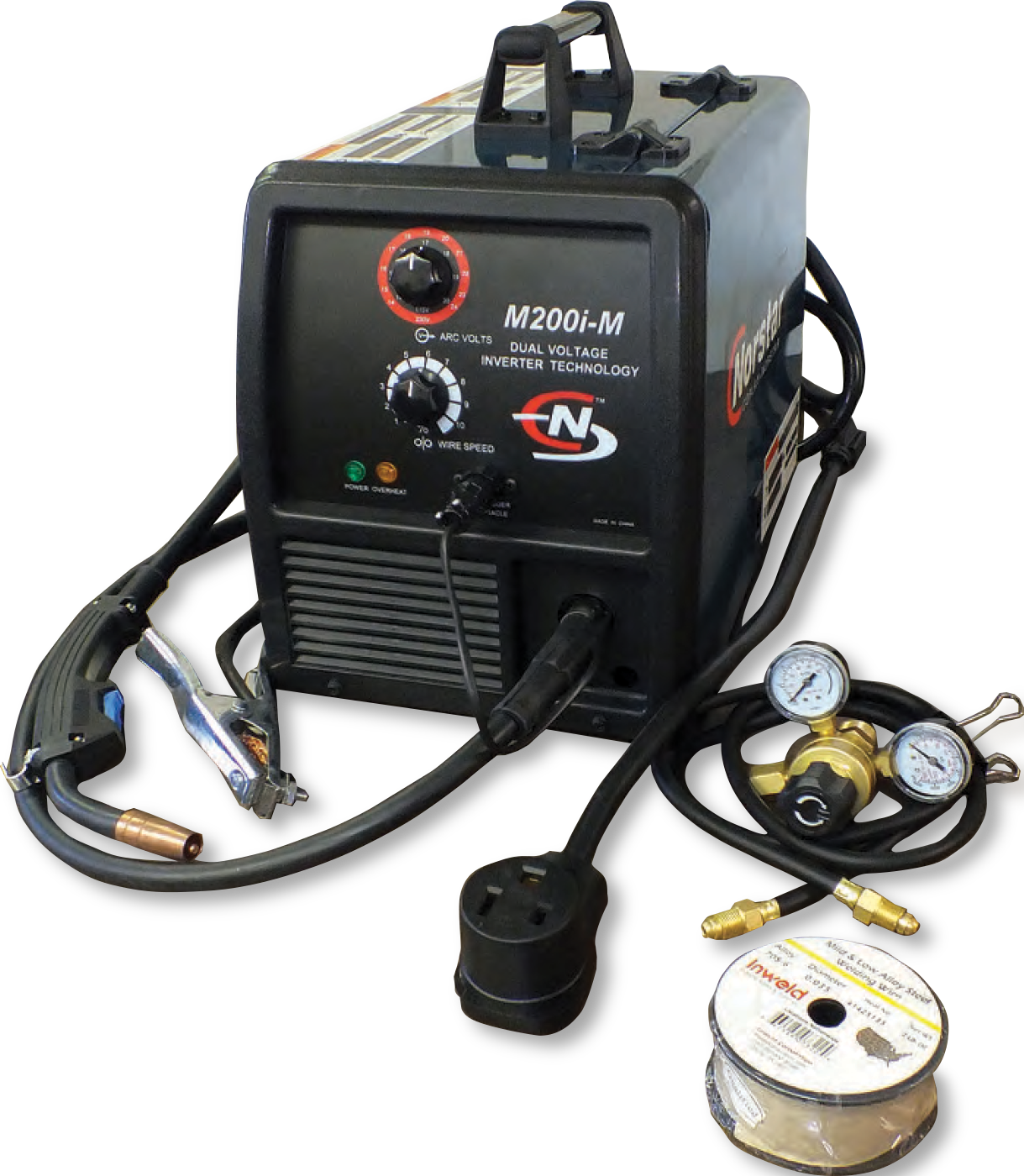 Inverter technology delivers greater efficiency and enhanced control in a smaller, lighter package

The M200i-M welder package comes ready to weld – simply add shielding gas. It offers dual voltage input, infinite voltage and wire speed controls, is truly spool gun ready, and uses industry standard consumables.
The M200i-M uses a new inverter controlled power supply providing solid state output control to modulate the switching rate of the switching transistors. This advanced technology allows the main power transformer to operate at 20,000 hz, vastly more efficient than 60 hz transformers, resulting in greater power in a much smaller and lighter machine. Inverter equipment is also much more power efficient than transformer equipment.
Our voltage compensated Wire Control offers all the benefits of standard MIG machines but adds the ability of wire speed control within selected output voltages. This allows the operator to fine tune the welding controls to wire diameter and the material thickness, resulting in a smooth spatter-free start.

CanArc Technologies carries a huge amount of product! Too much to show on a mere website, in fact. Download our catalogue to get a full listing of all of the products in our line. Click the button below to get the most recent version of our catalogue.